Get connected with everything in your business
Introducing M-Files, A unique and innovative solution which establishes meaningful connections between business contents through extracting relevant information from existing solutions and resources, distributing to collaborate with right peoples and integrating with business processes.
M-Files organizes everything in one centralized place based on what it is. Search for and access files however you want – by client, project, date, status or other criteria. It's completely dynamic, which means you can organize and display information any way you want to. Say goodbye to static folder structures.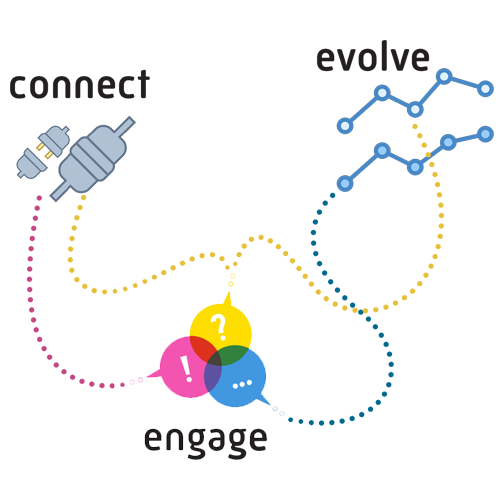 Passionate about productivity
Track everything in your business, such as who is doing what, when and how. Stay focused on your business objectives and evolve. Manage each and every employees and their activities, documents and emails, engage them through business processes through easy to deploy workflow management system and connect with every projects and customers and get performance reports in one click.
Connect everything so you can focus on innovating.
M-Files fits right in with your Office Apps, CRM, ERP and other business systems, creating a single point of access to critical information across your business. That means everyone on your team - including you -- can find and use important information, no matter where it's stored.
Track users, activities, tasks, projects and documents
With M-Files, the same document can be found many different ways. For instance, a document related to a customer and a project will show up based on the name of the customer, project, or both. It is like finding an invoice in multiple folders such as year, month, project, customers or user folder, without duplicating it. Preservation of old versions and the ability to revert back to previous versions is also built into M-Files.
Easy for your employees
Absolutely no uploading or downloading of documents or data. No need to change the way your employees working today. No need to train your employees to learn a new system.
Workflows
Easily build and automate workflows to streamline common business processes and automatically sends notification emails when there's something that needs to be handled.
Cost-effective, Flexible and Easy to Use
Get it all implemented in less than two weeks' time period.
Set to receive notifications on document expiry or approvals.
Deploy on-premise servers, in cloud servers or both.
Access it through PCs, Mac or Mobile in Android, iOs or Windows
What vs. Where
The old approach to ECM was all about where the information was stored, which folder, which library, which site? The new approach to ECM isn't concerned with the location of information, only the context in which it is needed and its relevance to the task at hand. The new ECM is dynamic and personalized; information shows up differently for different roles, teams and individuals. It's intuitive; everyone knows what they're working on.
Contact us
if you have any technical or sales query.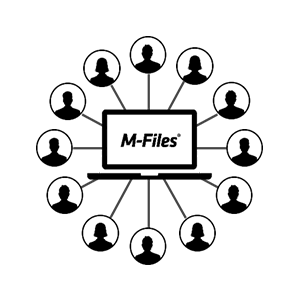 Only document management solution to offer a "virtual-local" drive. A centralized storage, all users can store, archive and retrieve data, documents and information.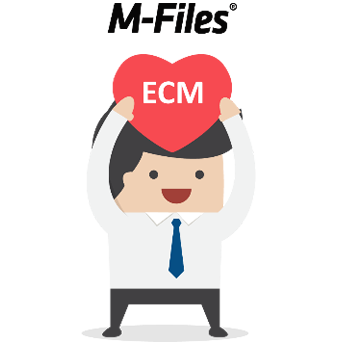 Over 97% of our users agrees that they find information more quickly and easily. M-Files integrates directly with the Windows Explorer interface – so there's no learning curve.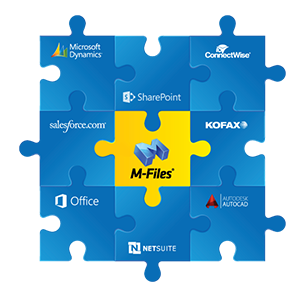 Seamlessly integrated with Microsoft Windows and MS Office. Available ready connectors for your ERP system, Sharepoint, Kofax solution and more..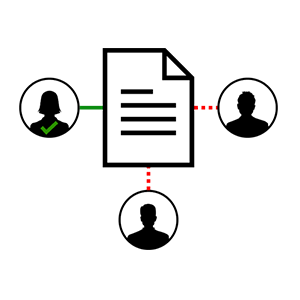 M-Files automates workflows to eliminate manual tracking of tasks and verifying actions while allowing the right people to access the right information instantly.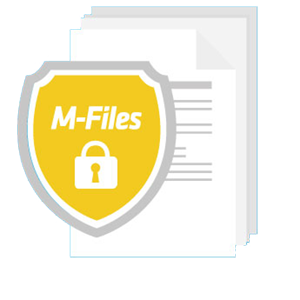 Welcome to the Industry's Most Advanced Permission Management which enables automatic changes to access permissions with any change in metadata.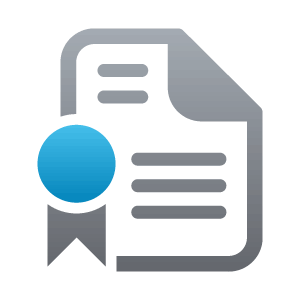 Reduce the risk of unsatisfactory audits and regulatory non-conformance by organizing, recording and providing transparency and controls to your business.