Improve Quality Systems and Meet Quality Certification Requirements
Ensure your quality processes and policies are being followed with M-Files QMS – the practical solution to compliant document management, audits, CAPAs, risks and training.
Improve your quality management processes and meet certification requirements with document and process management capabilities designed for organizations with strict quality and compliance needs.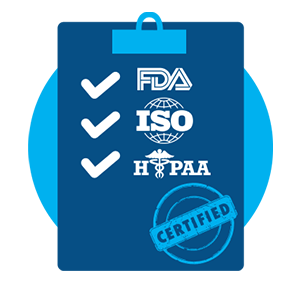 M-Files QMS help your organization to :
Meet quality certification requirements (ISO 9000/9001, CE labeling, etc.).
Manage documentation requirements for compliance with laws or regulations.
Manage all information related to quality-intensive products or services.
---
Reduce risks of financial loss, missed timelines or reputation damage.
Exploit comprehensive workflow capabilities and reminder notifications.
Achieve smoother and more efficient periodic audits.
---
Automate quality processes
With M-Files QMS, all quality documents and data are linked together within a single system, enabling organizations to optimize quality processes while streamlining compliance activities and audit requirements.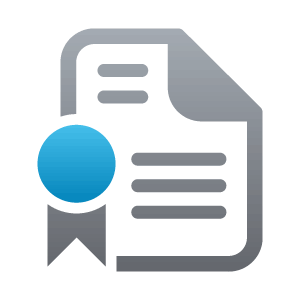 Manage technical documents, like specifications and plans, project files, drawings, CAD files, and more.
Automate processes to increase reliability and repeatability while eliminating errors, delays and duplicates.
Automatically record all document activity with a log and audit trail.
Make documents accessible from anywhere – even when no Internet access is available – with offline access capabilities.
Facilitate team collaboration and avoid conflicts and data loss when one person overwrites the changes of another.
Create secure document access permissions with Windows Active Directory support.
---
Flexible and easy to configure tools for the unique and specific needs of individual businesses with strict quality and compliance needs.
Pre-configured templates for quality processes and workflows covering common quality requirements and policies (such as ISO 9001). Location independent with support for browser only and mobile devices for anytime, anywhere access to critical quality information. For repetitive task automation with recurring tasks and processes, explore comprehensive workflow capabilities and reminder notifications.
Organize and manage all documentations with compulsory and automatic version history for access and roll back to prior versions.
Mandatory workflows for any document or record for robust compliance, quality and security capabilities. Automated backup capabilities protect your data, Soft delete enables recovery of deleted contents. Full time-stamped audit trail and event log maintains a record of all end-user and system admin actions.
Let us know
, if you would like to see a demonstration.
You've got high standards. Maintaining regulatory compliance and ensuring product quality consistency are your top priorities. Manually tracking tasks and verifying actions can be extremely time consuming. M-Files automates workflows while allowing the right people to access the right information instantly.
Keep track of corrective actions
You've identified something that needs to be changed and created a new procedure. That's great. But how do you verify that the procedure was implemented? M-Files keeps track of all required activities and assignments to make sure your change is being implemented.
---
Reduce regulatory risk
Failing to comply with regulations can be expensive and risky. From ISO 9001 to FDA 21 CFR Part 11, our job is to help you stay compliant. M-Files helps reduce the risk of unsatisfactory audits and regulatory non-conformance by organizing, recording and providing transparency and controls to your business.
---
Award-winning EDMS
Award-winning Electronic Document Management System (EDMS) for storing and organizing all quality-related electronic files, scanned paper documents, email messages and other vital data.