Generate insight and make better decisions
We optimize Business Intelligence (BI) by harnessing the collective intelligence of people across an organization. Our solutions are from a Leader who is in the Gartner Magic Quadrant for seven years in a row!
We offer solutions from leaders, among some are for their specialized services and portfolio. We delivers intuitive platform solutions for self-service data visualization, guided analytics applications, embedded analytics and reporting solutions. We optimize Business Intelligence (BI) by harnessing the collective intelligence of people across an organization. We focus on empowering people—by enabling everyone in an organization to see the whole story that lives within their data.
Contact us for free consultancy..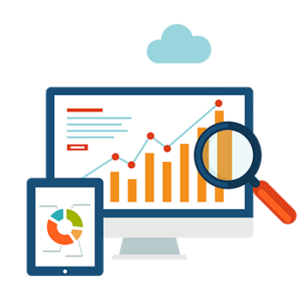 Designed for endless uses
Build, embed, and integrate engaging and beautiful visual analytics for any device or app, anywhere on a single platform. Develop, extend, and embed visual analytics in your apps, portals, anywhere - all done within a common governance and security framework.
Sales
Analyze and segment. Target customers and prospects to increase conversion rates and revenue. Manage pipeline and forecast. Improve tracking of performance against goals.
Marketing
Align strategies to address market shifts, customer sentiment, and developing trends. Boost marketing ROI through better targeting and campaign performance.
Human Resources (HR)
Utilize employees strategically. Drive profitability with business partnerships. View labor, benefit and recruitment data holistically across the organization.
Finance
Reduce costs and risks. Align financial and accounting data to increase profitability and transparency. Uncover unexpected insights and make more informed financial decisions.
Healthcare
Enables healthcare organizations to explore clinical, financial and operational data through visual analytics to discover insights which lead to improvements in care, reduced costs and delivering higher value to patients.
Manufacturing
Make faster, more profitable decisions. Operate leaner, smarter and more efficiently. Gain real-time visibility across the entire supply chain. Measure and increase operational effectiveness. Collaborate better to enhance business agility.
Information Technology
Improve data governance, security and scalability. Spot underused systems and applications. Predict emerging technology needs to support strategic business initiatives.
Supply Chain
Explore supply chain data in unprecedented ways. Analyze, visualize, and explore relationships between complex data sources, driving better business results and a competitive edge.
Connect to hundreds of data sources, simplify data prep, and drive ad hoc analysis. Produce beautiful reports, then publish them for your organization to consume on the web and across mobile devices. Everyone can create personalized dashboards with a unique, 360-degree view of their business. And scale across the enterprise, with governance and security built-in.
Contact us for free consultancy..
Experience your data. Any data.
Connect to what matters to you. Excel spreadsheets, on-premises data sources, big data, streaming data, and cloud services: it doesn't matter what type of data you want or where it lives, connect to hundreds of data sources with Power BI. More sources added monthly.