Rent a team or a resource for a short period
Our immense experience in the industry enables us to understand client requirements better and to supply skilled IT professionals to take responsibility of all developments in above mentioned areas for enterprises who wish to avoid all kind of recruitment hassles and risks in finding the right one.
Our sizable team can assist you in development / enhancement of your product(s) either on a turnkey basis or by augmenting your development team by way of FTEs (Full Time Equivalents)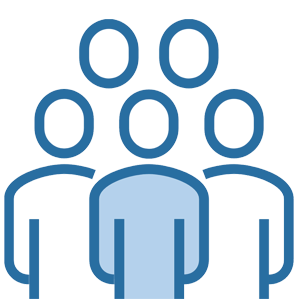 Our Approach and Methodology
We offer intense training services for the team in the areas of business intelligence, corporate behaviors, personality development, human management, risk management, teamwork and software systems awareness training and specialized training services to convert employees as experts to ensure smooth flowing of your day to day business transactions.
We are providing our specialized consultancy services to a number of private and public organizations to enable selection of right application or system, utilizing our methodologies for right product selection, thus we are well-placed to provide reliable consultancy and professional advice in this area. We offers search, recruit and on-site engagement models to meet diverse needs of our clients.
The onsite delivery model entails that skilled professionals are deployed on the client's premises. This delivery model is viable only if fluidity is required in a project, if there is need for a specific resource type or if post-deployment support is imperative. From initial consultation to maintenance and support, our representatives are highly qualified and combine excellent business acumen and strong inter-personal skills.
Contact us today for a proposal...
COST ADVANTAGES
Having an FTE resource is like having a dedicated, talented employee on your payroll minus the cost of hiring and payout of employee benefits. This model eliminates recruitment headaches and administrative issues!
INCREASED EFFICIENCY
Bring years of experience in business practices and expertise in delivering complex projects. The resources you rent are top-of-the-line, updated with the latest technologies and well qualified for the job at hand.
FIXED COST
Whatever volume of work, complex and large it may be, the cost of your outsourced resources remains fixed and you never have to pay extra for any extra duties assigned even with high pressure schedules and deliveries.
MONITOR AND MANAGE
When you engage us for FTE, we will be monitoring the resource closely to evaluate their performance and to see if the deadlines are met. Replacement guarantee in case of low performance is assured.
FLEXIBLE AND SCALABLE
Either have a single resource or a whole team on your project. We can deliver resources on a project-by-project basis, continuing basis, or move resources from one module to the other as per your need.
EASY BUDGETING
The FTE engagement model allows you to forecast costing of your project. The monthly cost is fixed which allows you to manage your budget without the fear of price escalations.