M-FILES RECEIVED
"

HONORABLE MENTION

"

RECOGNITION FROM CRN IN THEIR 2014 TECH INNOVATORS AWARD PROGRAM!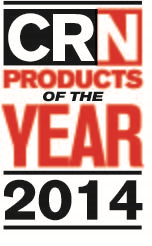 Without controls in place, shared file systems can quickly turn from orderly to chaotic. Solution providers might consider recommending M-Files DMS, a low-cost file management system that uses metadata to quickly retrieve files without imposing a folder scheme.
Microsoft System Center 2012 R2
For service providers deploying solutions based on Azure, Microsoft System Center 2012 R2 provides a single tool for managing apps on-premise in the Microsoft cloud. System Center 2012 R2 manages Windows Server environments and Microsoft workloads and simplifies provisioning, management, infrastructure operation and application SLAs.
Refer:
http://www.crn.com/slide-shows/components-peripherals/300074812/the-2014-tech-innovator-awards.htm/pgno/0/30?cid=nl_special
http://www.crn.com/slide-shows/components-peripherals/300075002/the-crn-test-centers-2014-products-of-the-year.htm/pgno/0/11