M-Files Named in Gartner's Influential ECM Industry Report for Third Consecutive Year. M-Files today announced the company has been included by Gartner, Inc. in the 2014 Magic Quadrant for Enterprise Content Management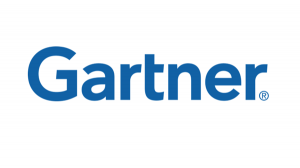 According to Gartner's 2014 Magic Quadrant for Enterprise Content Management, "The worldwide market for ECM software grew by 8.6 percent in 2013, to a revenue total of $5.1 billion, which indicates that ECM technologies continue to attract more users and deliver value to enterprises. The report also states that, "As the use of ECM increases via cloud-based deployments and mobile devices, we expect to see a generational 'makeover,' with ECM moving further away from its roots in networked back-office environments. The concept of "content in context" will be key to this market's evolution as enterprises increasingly need content to be delivered in a personalized fashion — to the right people, at the right time, on the right devices, and in the context of particular business processes or needs." The report goes on to state, "By 2016, content management will be personalized, with foldering and process needs tailored to each individual user.
"We believe our inclusion in the Gartner Magic Quadrant for Enterprise Content Management for the third consecutive year demonstrates that M-Files continues to build momentum in the U.S. and around the world," said Greg Milliken, vice president of marketing of M-Files Corporation. "M-Files is succeeding because we enable businesses to manage information in a manner that meets their specific needs. By intuitively classifying and managing documents and other information based on 'what' it is versus 'where' it's stored, M-Files enables unique information to show up dynamically based on the context, wherever and whenever it is needed. Think of the iPhone; you don't put music in a folder, the device knows it's music and a unique single song can show up by artist, album, genre or playlist. Generalize this to information management and you have what Gartner describes as 'personalized' content management, 'tailored to each individual user.' This is the future of ECM and it's what M-Files does today. This approach is not only more intuitive and flexible, it simply works better."
"M-Files not only provides fast and precise access to information, but it adds intelligence that ensures the most relevant content is always available based on the context," continued Milliken. "One way that M-Files does this is by providing a 360 degree view of the relationships that exist between structured data, such as that managed in an ERP or CRM system, and unstructured content, what we traditionally think of as documents and files. These relationships establish context and relevance, for instance, a proposal might be important because it's related to a particular customer, or an invoice might be of interest because it's related to a particular project or vendor. And what's better is that the relevant content can be instantly located and accessed right from the primary enterprise system of record, such as an ERP or CRM. We believe this is precisely what Gartner means when they say, 'content in context,' and agree wholeheartedly that it's key to how enterprises will use manage and use information in the future."
---
About the Magic Quadrant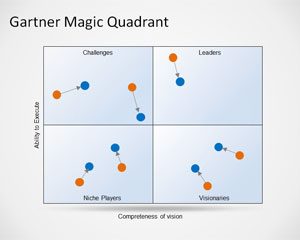 Gartner does not endorse any vendor, product or service depicted in its research publications, and does not advise technology users to select only those vendors with the highest ratings. Gartner research publications consist of the opinions of Gartner's research organization and should not be construed as statements of fact. Gartner disclaims all warranties, expressed or implied, with respect to this research, including any warranties of merchantability or fitness for a particular purpose.
About M-Files Corporation
M-Files enterprise information management (EIM) solutions eliminate information silos and provide quick and easy access to the right content from any core business system and device. M-Files achieves higher levels of user adoption resulting in faster ROI with a uniquely intuitive approach to EIM that is based on managing information by "what" it is versus "where" it's stored. With flexible on-premise, cloud and hybrid deployment options, M-Files places the power of EIM in the hands of the business user and reduces demands on IT by enabling those closest to the business need to access and control content based on their requirements. Thousands of organizations in over 100 countries use the M-Files EIM system as a single platform for managing front office and back office business operations, which improves productivity and quality while ensuring compliance with industry regulations and standards, including companies such as SAS, Elekta and EADS.
For more information, visit http://www.m-files.com